Welcome!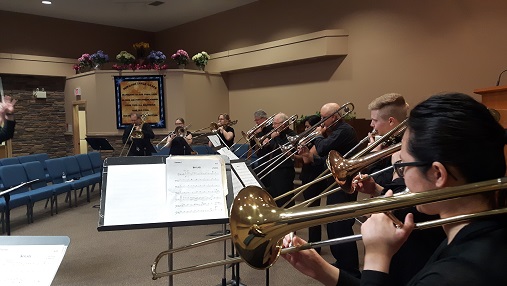 Beethoven, in his composition The Three Equali refers to our featured instrument as:
"The Voice of God"
And who are we to disagree with the master?
We are the Ritchie Trombone Choir:
Located In
Edmonton, Alberta, Canada
A paradise of trombones encompasses the rich blends of the romantic, the brilliant fanfares of the militant, the intense passion of a Wagner march, the gentle nurturing of a lullaby, the intoxicating, toe-tapping music of Jazz and Swing. Come enjoy with us transcendent Tchaikovsky, melodious Mendelssohn, brooding Bruckner, marvelous Mozart, glorious Gershwin, energetic Ellington, jumpin' Joplin (She: "Do you like Joplin?" He: "I don't know, I never Joppled."), sizzling Sousa, walloping Wagner, beguiling Beethoven, brilliant Bach, heavenly Handel, romantic Rachmaninoff and a host of others.
If you are a music lover, check out our calendar to find when and where our next concert will take place. Then come join us for an hour or two of music too good to be legal.
If you are a trombonist, consider joining us. We rehearse Tuesdays at the Millwoods Community Church from 7:15 – 9:15. Click on the "Contact" link for location and directions. If you are a beginning or aspiring trombonist, consider joining us for our Trombonanza, a workshop that will feature several of the top professional trombonist in the Edmonton area in a day of teaching, learning, playing, and having a lot of fun.
The Ritchie Trombone Choir gratefully acknowledges receipt of financial support from: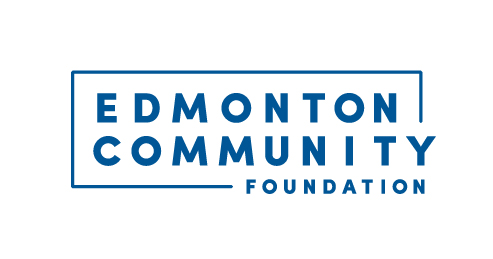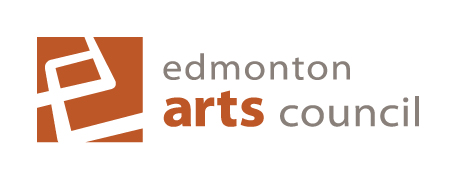 ---