Trombonanza!
January 15, 2006>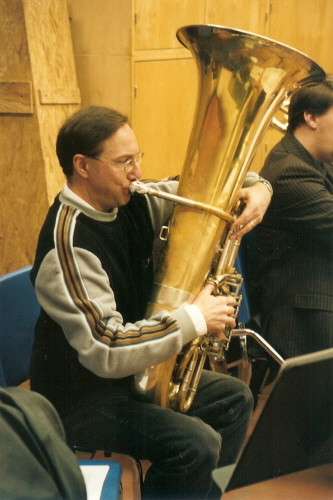 I could never get a definitive story on tubist, Len Swanson--the only non-trombonist participating.
There was general consensus that he has played for some elite orchestras (I recall mention of Chicago Symphony,
Philadelphia, Detroit, Edmonton, Calgary), but ALL were in agreement that Len is a superb artist on the Tuba.