Ormand Jones
---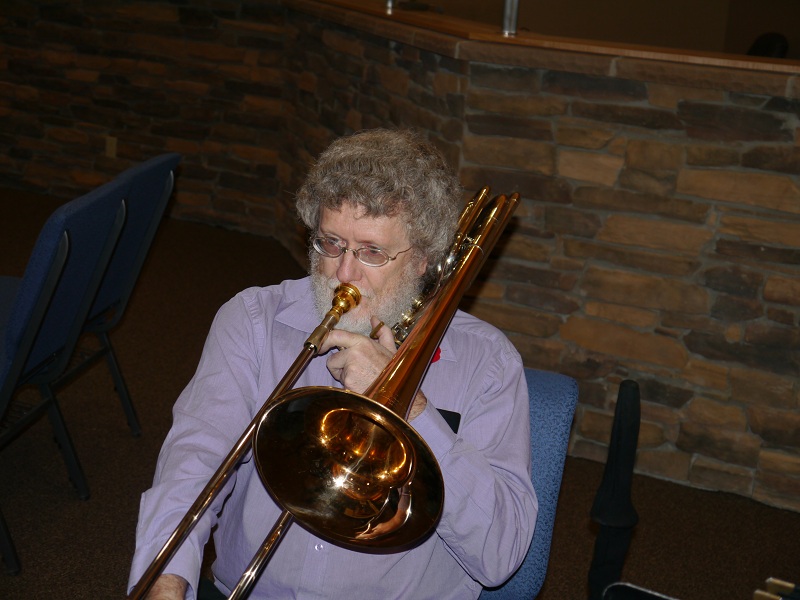 Position: Bass
Occupation:
The Bandstand Ltd., Edmonton
Trombone:
Custom built base trombone
Groups:
* Ritchie Trombone Choir
Teachers:
Influences:
Bio:
Born in Lacombe, Alberta. Elementary, Junior High, High School and Junior College at Canadian Union College, Lacombe. B.Mus. degree from Southern Missionary College, near Chattanooga, Tennessee.
Taught High School Band at Kingsway College, Oshawa, Ontario.
Honours Diploma in Radio Production from SAIT, Calgary
Hobbies: Playing trombone, building my own trombones. arranging and desktop publishing of music (mainly for brass).