Les Gilbert
---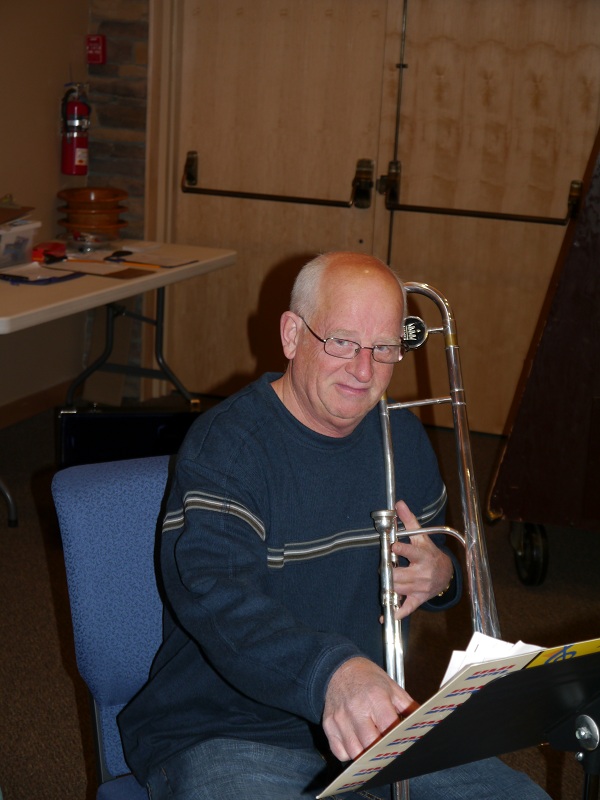 Position:
2nd Trombone
Occupation:
Controller, Sulzer Turbo Services Canada Ltd>
Trombone:
Silver plated King 3B
Groups:
* Ritchie Trombone Choir
Teachers:
Ken Read – last 3 years
(correcting bad habits and learning new tricks)
Greg Cox – formerly Vancouver Symphony
Influences:
Many fine amateur musicians who are largely unrecognized and don't know the extent of their example and influence.
Bio:
At an early age was introduced to brass through the Salvation Army. Had some marvelous experiences in Australia and then Vancouver within the Salvation Army world. Joined the Trail Maple Leaf band in Trail B.C. after moving to the Kootenays and enjoyed a long stint with some keen musicians.
Moved to Edmonton in 2007 and connected with the Cosmopolitan Music Society, Ken Read and ultimately Ritchie Trombone Choir.