Julien Simard
---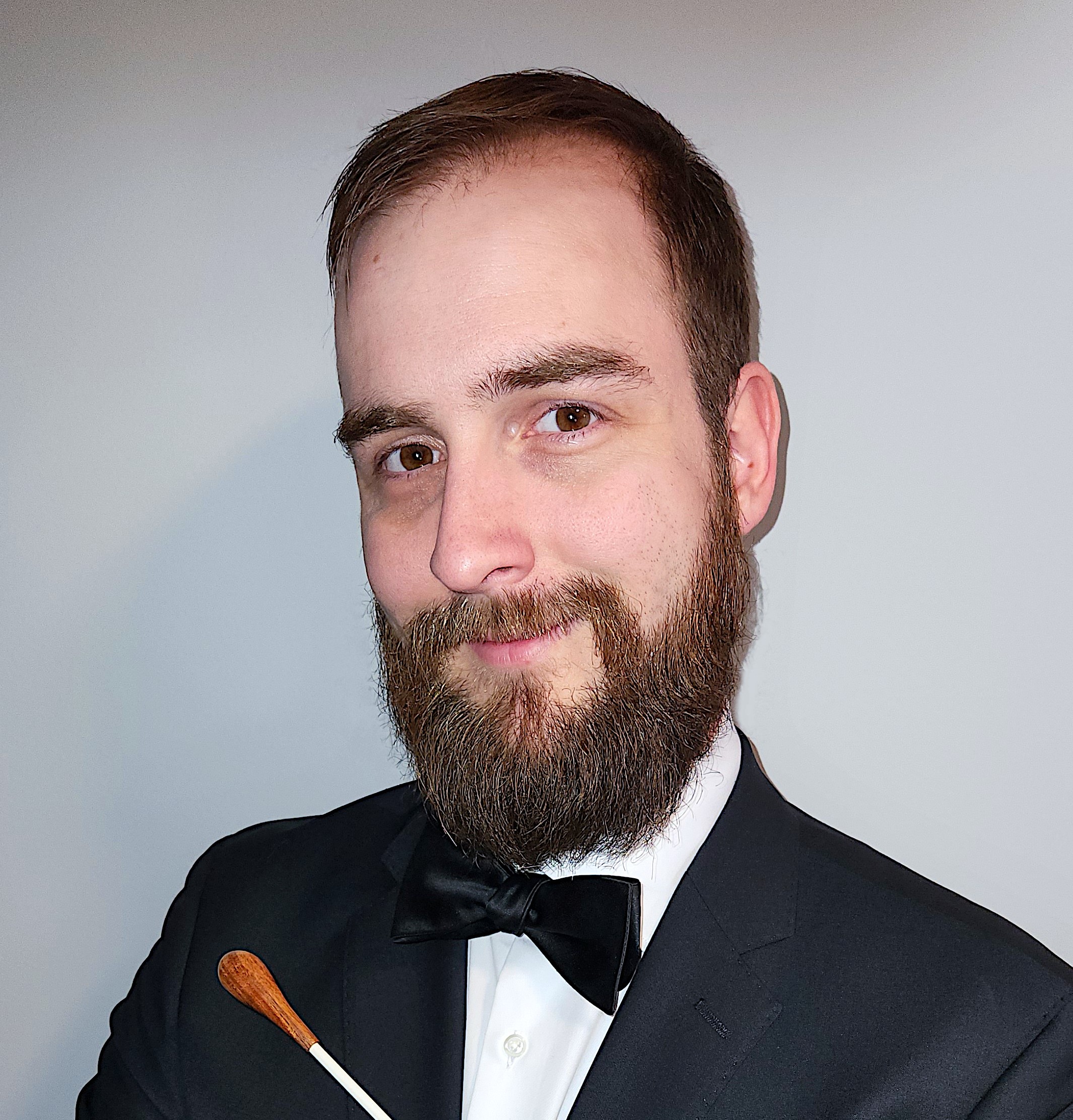 Position: Musical Director, Composer and Arranger
Occupation: Military Musician
Trombone:
Groups:
* Ritchie Trombone Choir
* Mill Creek Colliery Band
Teachers:
Influences:

Bio:
Originally from Ottawa, ON, Julien is currently serving with the Canadian Armed Forces as a trombonist with the Royal Canadian Artillery Band in Edmonton, AB. Julien studied music performance at the University of Ottawa, the University of McGill, and the Glenn Gould School of Music where he developed a passion for conducting, composing, and arranging. As a performer, Julien has played with the National Arts Centre Orchestra, the Edmonton Symphony Orchestra, the Ottawa Symphony Orchestra, and l'Orchestre symphonique de Gatineau. He frequently composes new works for military band, and some of his notable works include a funeral march (Regina requiescit) for the national commemoration ceremony of Her Late Majesty Queen Elizabeth II, and two official Canadian Armed Forces marches: VIGILANS, the march of the Canadian Rangers, and Westward Winds, the march of the 3rd Canadian Division Support Group.
Julien is an active member of the musical community in Edmonton, where he serves as the principal conductor of the Ritchie Trombone Choir, the president of the Mill Creek Colliery Band, and an active clinician in local schools. When not involved in musical projects, Julien can normally be found between the pipes as an active goaltender in Edmonton's hockey community, out kayaking during the summer, or in the mountains on some cross-country skis during winter.